Mayflower


My Family's Descent from
Elder William Brewster
and
Master Richard Warren
and
George Soule
who in 1620
arrived on the Mayflower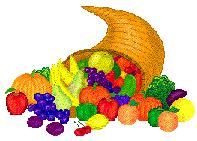 Thanksgiving has always been my favorite holiday ever since I was a child. As I grew up and learned more about the holiday, its origin in America and anciently, I have grown to love it even more. It is a day of showing thanks but is not associated with a religion.
I have three ancestors who arrived in this country on the MAYFLOWER. Two on my mother's side of the family and one on my father's. The two on my mother's side were "Elder" William Brewster, who was the elder of the Pilgrim Church, their pastor (Check out his estate at Through The Looking Glass.) ; and "Master" Richard Warren. The ancestor from my father's side was George Soule. All three lived through the first hard winter and were at the first Festival in Plymouth, Massachusetts in the autumn of 1621. The Festival which later became known as the First Thanksgiving.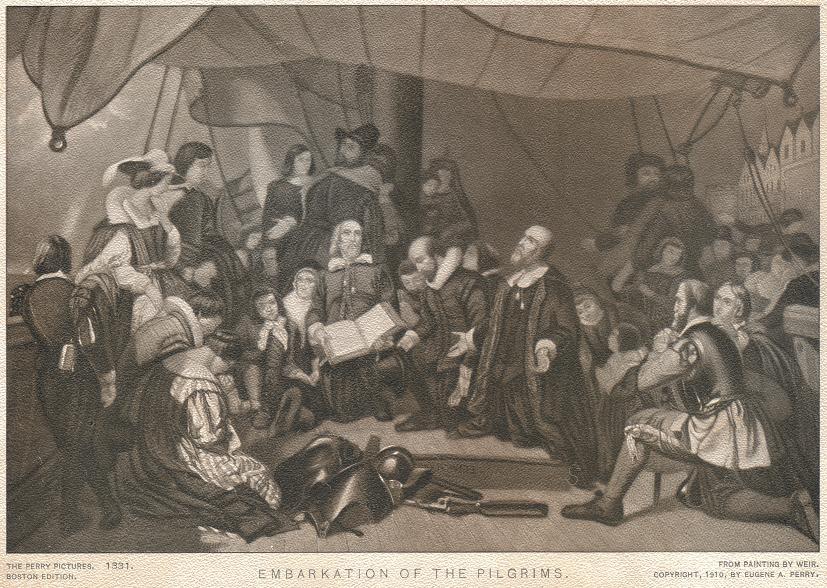 Society of Mayflower Descendants
Our MAYFLOWER line of descent from William BREWSTER to Harvey Foster BASSETT has been proven and documented with the Society of Mayflower Descendants. This was due in great part, to Rex and Marguerite McCARTY of Casselberry, Florida. They have membership in the Society from Harvey Foster BASSETT to his daughter Mary Catherine BASSETT MARSHALL to her daughter Etta MARSHALL McCARTY to her son John Marshall McCARTY to his son Rex McCARTY. The Warren line has also been proven, but not documented with the Society of Mayflower Descendants.



My direct line of descent from the Mayflower is as follows:

Elder William Brewster
Patience (Brewster) Prence
Mercy (Prence) Freeman
Thomas Freeman
Mercy (Freeman) Sears
Rebecca (Sears) Hall
Hannah (Hall) Bassett
Elisha Bassett, Sr., who married Keturah West (See Below)
Elisha Bassett,Jr.
Harvey Foster Bassett
Elmer Bassett
Grace (Bassett) Conant
Monna Marilyn (Conant) Frakes married Philip Howard Frakes (See Below)
Stephen Philip Howard Frakes
and sisters
Tanya Rae (Frakes)(Courtright) Belfiore & Terri June (Frakes) Adams

---
---
Master Richard Warren
Abigail (Warren) Snow
Lydia (Snow) Skiff
Deborah (Skiff) Presbury
Drusilla (Presbury) West
John West
Keturah West married Elisha Bassett, Sr. (See Above)

---
---
George Soule
Susannah (Soule) West
John West
Elizabeth (West) Wheeler
James Wheeler
Abigail (Wheeler) Jayne
Hannah (Jayne) Minks
Margaret (Minks) Arthur
Hannah Margaret C. (Arthur) Frakes
William Philip Frakes
Philip Howard Frakes married Monna Marilyn Conant (See Above)
Stephen Philip Howard Frakes
and sisters
Tanya Rae (Frakes)(Courtright) Belfiore & Terri June (Frakes) Adams



~~~LINKS~~~
The First Thanksgiving Festival
Thanksgiving Poems
William Brewster
Richard Warren
George Soule
My Bassett Genealogy
My Conant Genealogy
My Frakes/Frake/Freke Genealogy


Compiled by:
(10-Greats-Granson of Richard Warren) (11-Greats-Grandson of William Brewster)

Stephen P. H. Frakes
321 South Franklin Street
Salem, Illinois 62881-2120
stephenfrakes@yahoo.com

Additions and Corrections Greatly Appreciated



This Web page was started:
9 November 2002



Updated:
12 March 2017


Copyright © 2002-2017 stephenfrakes All rights reserved.