Thanksgiving Poems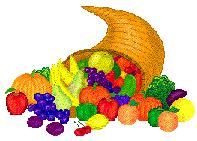 Thanksgiving has always been my favorite holiday ever since I was a child. As I grew up and learned more about the holiday, its origin in America and anciently, I have grown to love it even more. It is a day of showing thanks but is not associated with a religion.
I have two ancestors who arrived in this country on the MAYFLOWER, they were "Elder" William Brewster, who was the elder of the Pilgrim Church, their pastor (Check out his estate at Through The Looking Glass.) ; and "Master" Richard Warren. Both of whom were at the first Festival in Plymouth, Massachusetts in the autumn of 1621. The Festival which later became known as the First Thanksgiving.
Following are two poems written by my Grandfather William Philip Frakes, of Salem, Marion County, Illinois.




An Old Time Thanksgiving big>
Don't you remember away back when,
The Thanksgivings that we had then?
The grandest feasts with wholesome chat
And the "lingo sparin" all while we sat.
We mixed our vitals with joshin' digs,
Approached with care all local intrigues.
I remember, as how, we churched a bit too
Before the Thanksgivin' repast was through.
We often quoted, what the preacher said---
Kinda honored life, and respected the dead;
Got our science of livin' from the Bible book,
And those man-made theories we forsook.
When the children knew their Sunday School,
When they absorbed a lot of the golden rule;
And the larders were heaped with foods to spare,
But not a neighbor in want---anywhere.


by
William Philip Frakes (1890-1965)
Written in 1933


THANKSGIVIN' MOTHERS

We are ready to ask
The blessing, Pa,
All have our chairs
That is, except Ma,
Ma's always busy
Here and there,
Tho now she's standing,
Behind Pa's chair,
We're ready for
Our meal time prayer

Ma's looking serious
Thru her sad sweet smile,
It's her labor of love
That's ever on trial,
She's studied for days
On this bill-o-fare,
Our Thanksgivin' meal
What food she could spare,
She's the family bearer
Of grief and care.

So while giving thanks
Include mother too,
As next to our God
She's most concerned in you,
There's another Thanksgivin'
Just a year ahead,
Lets not regret things
That we've done or said,
Daily living that
We may, then, not dread.

by
William Philip Frakes (1890-1965)
Written in 1933


~~~LINKS~~~
My Bassett Family's Line of Descent
from Elder William Brewster and Master Richard Warren
of the Mayflower
The American Thanksgiving Festival
William Brewster
Richard Warren
My Bassett Genealogy
My Conant Genealogy
My Frakes/Frake/Freke Genealogy


Compiled by:
(10-Greats-Granson of Richard Warren)
(11-Greats-Grandson of William Brewster)

Stephen P. H. Frakes
321 South Franklin Street
Salem, Illinois 62881-2120
stephenfrakes@yahoo.com

Additions and Corrections Greatly Appreciated



This Web page was started:
9 November 2002



Updated:
12 March 2017


Copyright © 2002-2017 stephenfrakes All rights reserved.